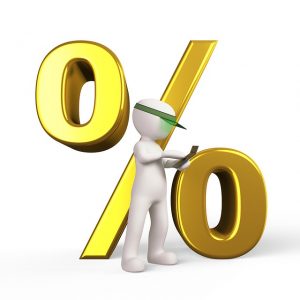 One thing that every player should know about playing slot machines is the fact that the odds are always set against you. However, this doesn't mean your chances of winning are always on the receiving end. Let's take a look at what all measures you can take to enhance your odds of winning a hand at online slots!
Choosing A Casino With Higher Payout
Generally, a payout rate above 90% is considered standard, but even in that category there are certain casinos that will offer you a much higher payout in excess of 99%. Take your time, do some research and settle for only those machines that offer favourable payouts. This can go a long way in determining your winnings from a particular slot machine.
Betting Maximum Or Not
There are many slot machines which pay well in case you are betting the maximum set amount. In this case, if you hit the top winning line, you get a chance to win much more than what you anticipate. However, there are certain games where max betting is null, since the payout is same irrespective of how many credits you play per line.
Video slots with progressive jackpots have this max bet option with much better odds, but you'll need a lot of money to make the cut. So, if you don't have much to shell out, better choose a machine with a lesser denomination and no progressive.
Choose Your Bonuses Smartly
A number of slot machines are released every week by different gaming platforms. In order to stay abreast with the online gaming technology, casinos extend lucrative offers in the form of free cash bonuses. A typical example of this is the welcome bonus, where your first deposit is matched 100% up to a maximum of certain limit.
On the other hand, you'll also find certain casinos offering 200% to 400% on the initial deposit amount. That means if your first deposit is worth $100, you get up to $500 in virtual bankroll. Obviously, things are not as simple as it looks. There's a catch behind everything, since the casino won't let you off so easily with their money!
With these bonus amounts, you are required to wager it a certain amount of times prior to getting it approved for withdrawal. For example, you might have to turn over the total amount as many as 25 times in order to make the winning withdraw-able.
Perks like these are great for someone looking to play jackpot games or slot tournaments, since you can shell out the money fearlessly to hit the bonanza. However, on the other side, this may not be a very good tool for a player who wants to hit a $100 win and withdraw it straight away, since he is bounded by the play-through requirements.
Hence, it is for you to determine the category you fall unto, and make a decision whether to take the bonus offer or not. Depending upon what type of win you are looking for, this will help you in sorting out the best chances of winning!